Veneers
A veneer is a thin ceramic coating custom fit to the front of the teeth. It is about as thick as a contact lens and can be used to mask misshapen and rotated teeth, gaps between teeth, cracks, and discolorations. Veneers are highly polished and glazed so they resist staining and discoloration. You can place a veneer over a single tooth or multiple teeth. It is a conservative easy treatment to quickly enhance your smile.
The veneer process begins with photographs and scans of your teeth and smile followed by a digital mock-up of the desired projected outcome. The process of preparing the teeth for veneers is divided into two steps. The first step involves creating room on the front of the teeth by removing a minimal amount of enamel. Temporary resin veneers, shaped liked the expected final ones, are placed on the teeth while the dental ceramist artistically creates the beautiful ceramic veneers. These are tried onto the teeth, evaluated for color, shape, and fit and are bonded in place.
To learn more about the benefits of veneers, schedule a consultation with Dr. Etemadi, local Duvall and Carnation cosmetic dentist.
Check out our Smile Gallery to see real examples of dental veneers.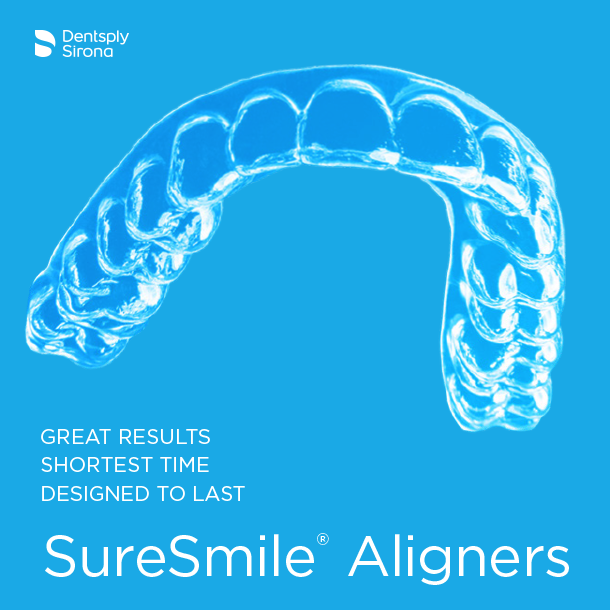 Dr. Etemadi is a certified Invisalign provider, SureSmile and Clear Correct provider. Clear aligners are a wonderful alternative to the metal hardware and wires of conventional orthodontic treatment with braces. Adults and teens love the look and comfortable, clean fit of  invisible  plastic aligners. Most aligner patients have been through orthodontic treatment before and have had some relapse of tooth crowding or spacing due to not being able to wear their retainers.
What do they do and how do they work?
Clear aligners are custom fabricated trays worn over the upper and lower teeth for about 22 hours each day. They are taken out only to eat, brush, and floss. The process begins with a complimentary aligner consultation where we will evaluate your smile and the changes that you wish to make to it.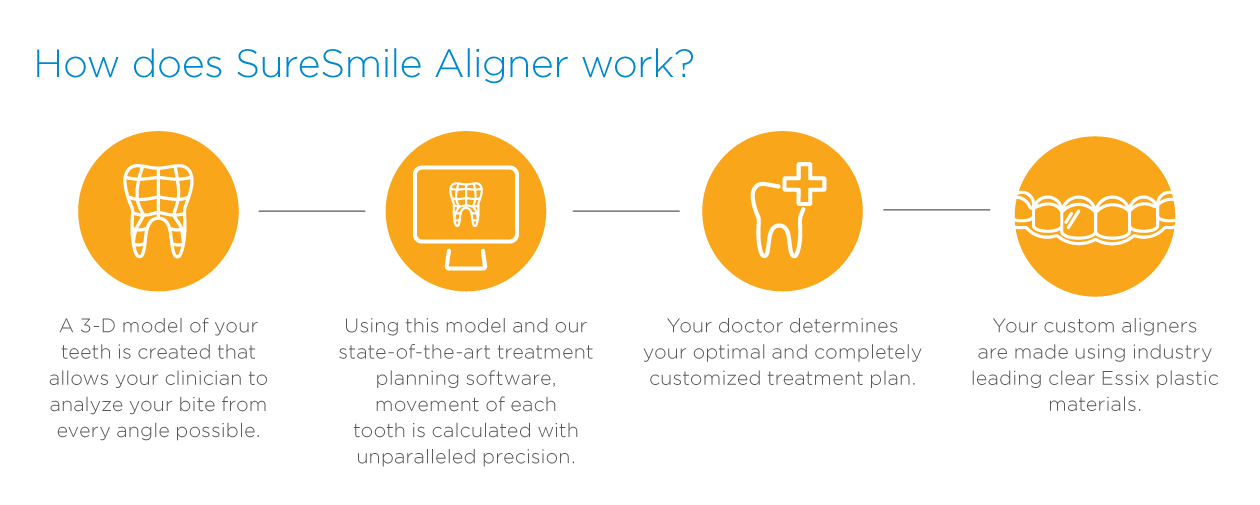 Scans or impressions are taken of your teeth along with digital photographs. After a discussion of your goals, Dr. Etemadi coordinates a treatment plan with the aligner manufacturer to move the teeth into the proper or desired position. A virtual mockup is created of the desired outcome. Based on this virtual mockup we can estimate how many sets of aligners it will take to create the necessary tooth movements. The aligners are then fabricated and delivered. The average aligner case can take anywhere from 6 months to 18 months depending on the complexity of the movement. Most cases are simple corrections of rotated teeth, spaces , and crowding lasting about 6-12 months.
Examples of some of Dr. Etemadi's clear aligner Cases:
Contact us to set up an aligner consultation. Aligner treatment is more affordable than you think. You may even have an orthodontic benefit in your insurance plan. Ask us about third party financing.
Dental Bonding and Tooth Whitening
Closing Spaces with Bonding
Do you have cracked, chipped, stained and discolored, or misshapen teeth? Small imperfections can easily be treated with the use of a cosmetic dentistry procedure called Bonding. Tooth colored filling material is applied  (bonded) to the surface of the tooth to mask the imperfections or replace the missing portion of the tooth.
We offer custom whitening treatments to brighten your smile ranging from home tooth whitening treatments to in-office power whitening. Patients will often whiten prior to completing cosmetic changes to achieve the desired degree of brightness for their teeth.
Replacing a broken edge with Bonding
Restoring Small Teeth back to Normal Size

Dr. Etemadi is a member of the American Academy of Cosmetic Dentistry, which focuses on techniques that help you achieve your best smile. Trying to decide between veneers and bonding? Let us help you decide which is best for your specific situation.
View our Smile Gallery to see more examples of what Cosmetic Dentistry can do for you.